10:33 pm
[adrian_bs]

I swear it's true...
I saw Kaiser Chiefs in Seattle (4/25) and Portland (4/26) and Ricky wore the same exact outfit both days, so he probly wore the same underpants too, right? At the Seattle show, I swear he had a pair of underpants that said "RUBY" across them where the brand would normally go.
12:58 am
[stickyhips___]

Thought I'd kick off proceedings with...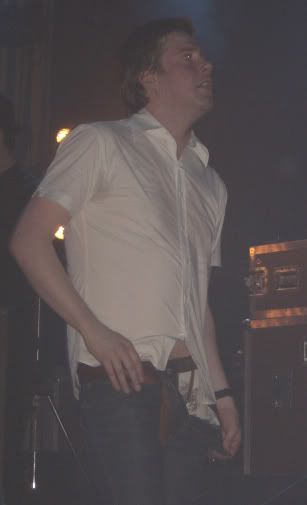 ...this little beauty.
Discuss - what exactly is he doing?

PROMOTE PLZ! More people deserve to perv (haha) over the delight that is Ricky's underpants. GOGOGO. Plus I scoured every last Kaiser picture I have on here and these were all I came up with. NEEDMORENEEDMORENEEDMOREUNDERWEAR.



(

MORE UNDER HERE!!Collapse

)



Anyone got anymore they'd like to share? Don't be shy!
♥.